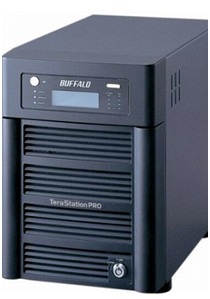 If No Data - No Charge Guarantee
No hustles and no initial fees. You get the quality customer service and your data recovered or you do not pay a penny.
We understand that losing critical data can be an incredibly stressful and emotional experience, especially if the cause of the data loss is a mystery. Thankfully, our professional and compassionate data recovery team is committed to making sure your entire data recovery process is clear, informative, and stress-free.
Contact us today - We will help!
RAID Recovery and Repair
Hard drive data recovery becomes more complicated when single or multiple failed drives are a part of RAID system. DataRecovery-ON experts offer professional help in the most complicated array-crash scenarios. You may be surprised by our humble pricing for the guaranteed result in solving most complex and technically challenging data restoration tasks that our engineers deal with daily.
We hope that you or your techs are able timely to recognize the right moment and stop further RAID data degradation. There is nothing worse than panic behavior of RAID administrators. Tossing hot-swappable hard drives around with no knowledge what is going on - could render data to unrecoverable.
So, the first step for the successful data recovery must be done at user's end is to shut down the server or computer with array and let our professionals do the job. If you decide to remove the drives from the server and deliver the bare drives only to the lab, properly label each one of the drives in the same order they were installed in the RAID device.
Also we need your detailed RAID description (email/paperwork/online form). Tell us all known details about your RAID structure, as well as symptoms and events accompanying the RAID crash and data loss. As soon as we finish extracting data from your array, you will see recoverable data online. Browse your data to make sure your files are there before purchasing an actual data. The status and progress of your case can be always viewed online when you logged into your case.
Our specialists use advanced data recovery tools and techniques to repair, recover and rebuild inaccessible data from all types of RAID systems and situations such as:
Any RAID level, RAID controller or RAID architecture
Any hard drive type, make or model
All causes of data loss - from simple to the most complex and catastrophic data loss situations, including data loss resulting from human error, natural disasters, power loss or surge, logical or mechanical failures and viruses.
Note: Attempting to recover a RAID without an experienced data recovery specialist can put your critical data at further risk. When hardware malfunction is a component of the problem, permanent destruction of data can occur with failed recovery attempts.
RAID Usage Tips
Never replace a failed drive with a drive that was part of a previous RAID system; always zero out the replacement drive before using
If a drive is making unusual mechanical noises, turn it off immediately and get assistance
Have a valid backup before making hardware or software changes
Label the drives with their position in a RAID array
Do not run volume repair utilities on suspected bad drives
Do not run de-fragment utilities on suspected bad drives
In a power loss situation with a RAID array, if the file system looks suspicious, or is un-mountable, or the data is inaccessible after power is restored, do not run volume repair utilities
Due to the highly technical nature of RAID recoveries, an important step to take when choosing a data recovery provider is to ensure that the provider has the capacity to take on large and highly complex recovery jobs. Many data recovery providers do not have enough resources or expertise to handle a successful RAID recovery. Shop around - choose wisely.
Here is the list of few of the most recent RAID servers, external RAID storages and other arrays of HDD that were successfully recovered or repaired in DataRecovery-ON laboratory.
WESTERN DIGITAL RAIDs
VOX RAIDs
Synology RAIDs
Seagate RAIDs
MAXTOR RAIDs
LaCie RAIDs
Iomega RAIDs
Fantom RAIDs
Buffalo RAIDs